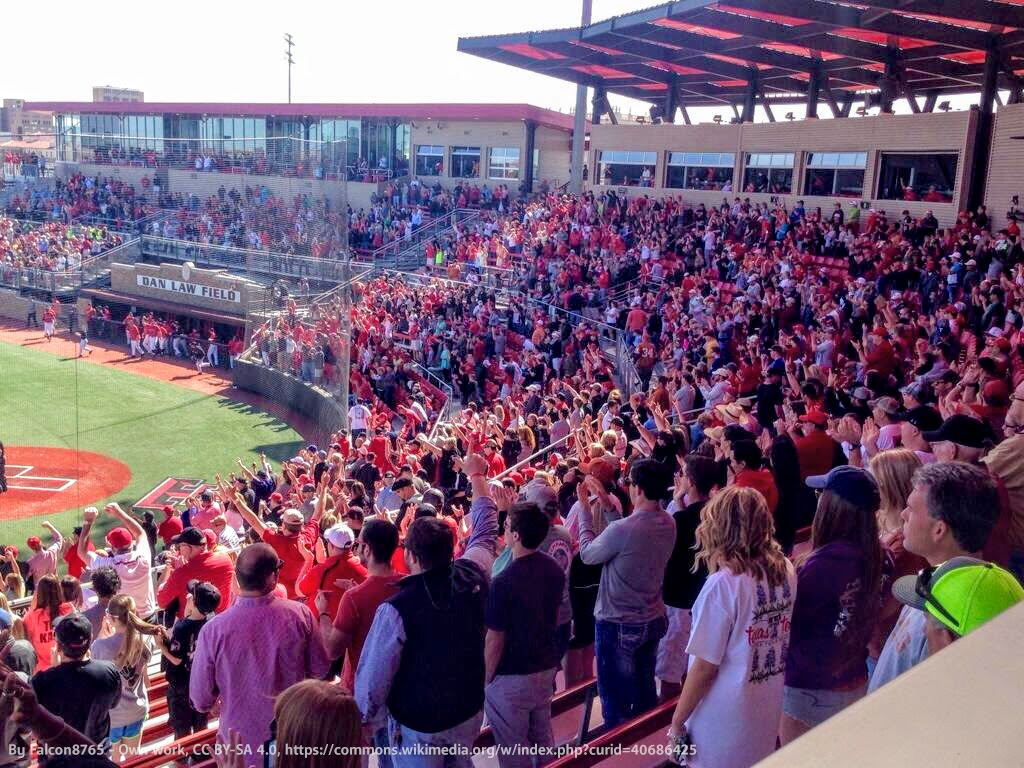 Texas Tech Baseball Home Attendance in Nation's NCAA Division I Top 25.
Texas Tech baseball ranked 24th nationally in average home attendance and 25th in the country in total home attendance during the 2011 season, according to figures released Tuesday by the National Collegiate Baseball Writers Association. It marks the 16th consecutive season Tech has ranked among the top 31 teams in the nation in home attendance.
A total of 91,472 fans packed Dan Law Field this season, a figure that ranks 25th among NCAA Division I programs. It is the seventh highest total attendance figure in Red Raider history with an average of 2,771 fans per home game.
The Red Raiders had the third highest total and average attendance per game among all Big 12 programs, trailing only Texas and Texas A&M.
Texas Tech had 10 home games with at least 3,000 fans, including three consecutive 3,000-plus crowds on two occasions. The top crowd of the season was on March 4, when then-No. 8 TCU came to town and 4,173 fans saw the series opener, the most fans at Dan Law Field since 2006 (4,244 - vs. No. 16 Texas).
Texas Tech over the years has ranked as high as 3rd in the nation in 1998 (a total of 126,434) and peaked in 1991 with 130,233 fans in attendance at home games.
*Information Provided by Texas Tech Athletics
Tags: Texas Tech Baseball, Attendance, Rankings